~ ReThinkWhatever.com B: ReThinking Custom Packaging? (Box/Bag/Bottle... of Whatever!)
BoxOfWhatever.com? | BagOfWhatever.com? | BottleOfWhatever.com? | BasketOfWhatever.com? | BucketOfWhatever.com? 
P.S.Custom Poly Mailer BAGS as BagOfWhatever.com? Custom Bubble Mailers as EnvelopeOfWhatever.com?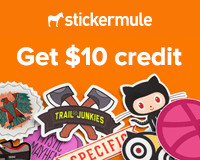 Or even hybrid models by adding Custom Stickers to plain boxees, plain bubble mailers, etc. ?? 
We will be A-B-Z Testing A LOT!!!
Join us! (Manage, Market, Monetize? Pick, Promote, Profit? Learning While Launching!!!)
#CompeteCompareCollaborateREPEAT

---
---
MORE [whatever] COMING SOON! ~ info@CoFounderator.com to maybe work w/ us?