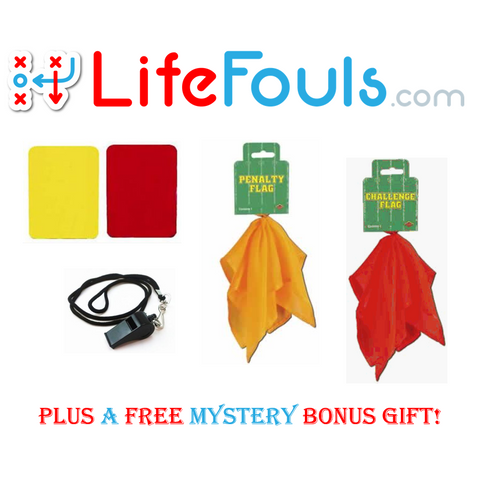 LifeFouls.com EVERYTHING Pack!
$1299

$12.99

$7 Discount!
---
---
You've heard of "Party Fouls"... but there are many OTHER situations where people need to be called out - for their social blunders, dumb comments, inappropriate actions, sketchy behavior, and countless other LIFE FOULS!
LifeFouls.com EVERYTHING PACK contains:
LifeFouls.com Yellow Card & Red Card
LifeFouls.com Penalty Flag (yellow)
LifeFouls.com Challenge Flag (red)
LifeFouls.com Referee's Whistle (with lanyard)
FREE SURPRISE GIFT!