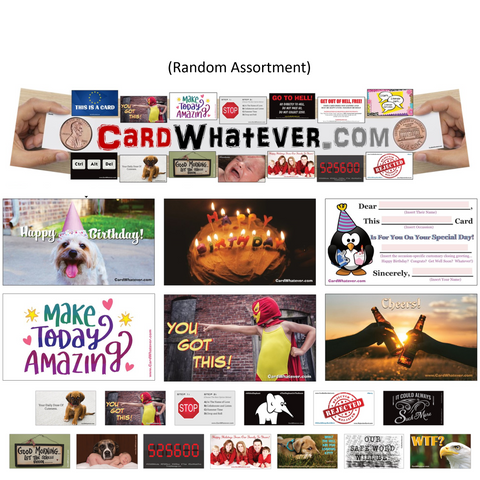 FREE CARDS! - mailed to you - from CardWhatever.com & FreeIfYouAgree.com
$000

$0.00

$9.99 Discount!
---
---
We'll send you cards for FREE... IF YOU AGREE:
- to tell us (privately) which ones you LIKE and DON'T LIKE (feedback@cardwhatever.com)
- to share some of them with your friends
- (optionally) to post on social media about any that you LOVE!